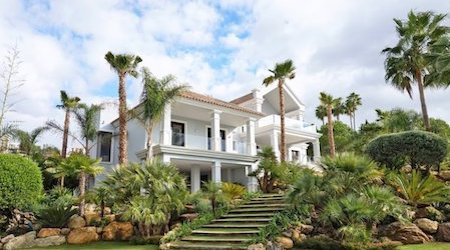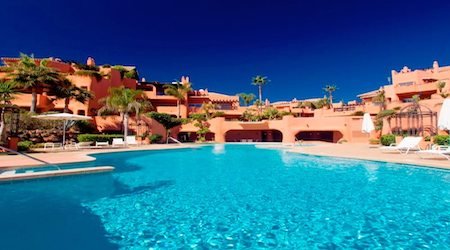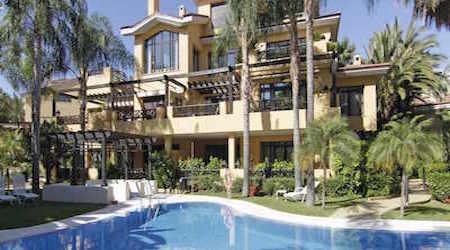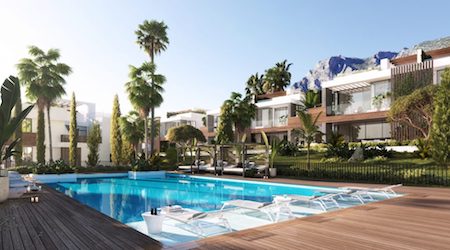 Tell us what you are looking for
We are happy to help!
La Mairena
Ground Floor Apartment
Beautiful, spacious and bright ground floor apartment with large terrace and private garden area, leading within a short walk through the community&ap ...
Elviria
Middle Floor Apartment
Absolutely STUNNING, spacious and bright, Newly renovated luxurious middle floor apartment. Located on the prestigious gated frontline beach urbanizat ...
Elviria
Townhouse
FANTASTIC luxury townhouse in the exclusive gated community of Grace Paradise in Elviria. This property enjoys STUNNING panoramic views of the coast a ...
Elviria
Ground Floor Apartment
This gorgeous apartment is bright and spacious, on an elevated ground floor. It has two lovely terraces, one covered facing the beautiful gardens with ...
Estepona
Detached Villa
REDUCED FOR QUICK SALE....UNIQUE OPPORTUNITY to acquire a spacious family home and a business....all under one roof!! Located just on the outskirts o ...
The Golden Mile
Detached Villa
A luxurious Andalusian style villa in the prestigious Marbella Hill Club in the Golden Mile. Designed by a renowned Marbella architect, this 5 bedroom ...
The Golden Mile
Detached Villa
SPECTACULAR villa with 5 bedrooms and 5 bathrooms in one of the most prestigious developments in Marbella. Located in the Golden Mile, this wonderful ...
Cabopino
Restaurant
Located in the beautiful marina of Cabopino, Marbella, within the cobbled 'plaza/square'. This spacious and incredibly popular bar / restaur ...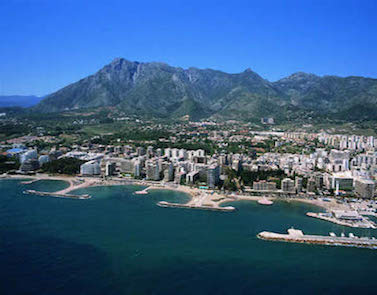 Marbella
Marbella is a city located on the Costa del Sol in the Spanish region of Andalusia. It used to be a small fishing village, now it's a well-known coastal area and one of the most popular summer resorts. Furthermore, it is also the one-of-a-kind, exclusive place associated with luxury and high standard. A strong brand, created throughout the years, attracts the attention of the whole world.
The southern climate, magnificent beaches, golf courses combined with urban infrastructure, numerous shops and restaurants and good communication, which is provided mainly by the proximity of Malaga Airport (approx. 45 km) – these are the undeniable advantages of Marbella. Also, the local real estate market is distinguished by a high activity of foreign investors and a large number of transactions concluded by them. Marbella is a favourite destination of customers from Northern Europe, especially from the United Kingdom or Scandinavia, but also from the Benelux and many other countries of the world.
The properties for sale in Marbella are among the most sought after and famous from all European shores. Customers purchase them for various reasons. Some people want to own a house here for summer holidays – the one which they visit several times a year, and for the rest of the time they rent it to the tourists. This is a very popular solution here, which enjoys unabated popularity and brings in large revenues. Those who want to spend a quiet old age in a beautiful environment, buy houses here immediately after retirement. Others think just about the business – they reach into the wallet to buy a house to reform it, and then sell it at a profit.
The main feature of the properties available in Marbella is a great variety and a wide range of prices, allowing almost everyone to find something for themselves according to the needs and a wealth level. In addition, Spanish banks currently provide mortgages with historically low interest rates. Demand and sales are growing here from year to year, and properties are constantly increasing their value.